Offset accounts and redraw facilities are both common home loan features, but do you know the difference between them?
Many home loans these days come with either an offset account, a redraw facility or both.
But how do they work, and which purposes might each one be best suited to?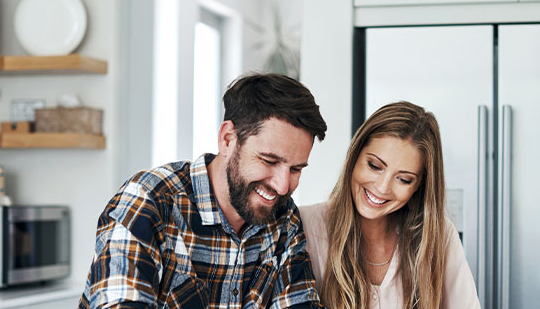 What is an offset account?
An offset account is a transaction account which is linked to your home loan, but otherwise functions as a regular everyday account, often allowing you to withdraw money from ATMs and buy things using a debit card if you need to. The main benefit of an offset account is that the money you put into it is 'offset' daily against the balance of your home loan, and interest is charged against this reduced amount, rather than the full outstanding balance of your home loan. While many offset accounts will consider the full balance of your offset account when calculating your interest repayments (these are often referred to as 100% or 'full' offset accounts),, some offer a partial offset, in which only some of the balance of your offset account is taken into consideration.
Most lenders will charge a fee for the offset account by way of a direct fee or a 'package fee'.
What is a redraw facility?
A redraw facility is a feature which lets you withdraw any additional repayments you've already made towards your home loan. A redraw facility generally doesn't allow you to access any money that was made as a minimum repayment, however, so you'll only be able to redraw funds that you contributed in excess of your minimum repayments.
Also worth noting is the fact that unlike an offset account, which typically offers near-instant access to your funds, a redraw facility may not offer same-day withdrawal, depending on the lender. Your home loan provider may also charge a fee on its redraw facilities. Some lenders may also have minimum redraw amounts (say minimum $1,000 per redraw), or limit how often you can make a withdrawal.
Offset account vs redraw facility – might one or both be right for me?
While those with a mortgage could benefit from either loan feature (or both of them), it's important to note that redraw facilities and mortgage offset accounts may be better-suited to different kinds of mortgage holders.
For example, you could consider which of the two following goals is more important to you:
Reducing the interest payable on your home loan while retaining day-to-day access to your cash: A mortgage offset account offsets the interest owing on your account, but leaves you with day-to-day access to the funds in the account. A mortgage offset account may be well-suited to homeowners who want to minimise the interest owing on their repayments, without necessarily paying extra off their principal. Majority of the lenders will charge a fee for the off-set account.
Paying off the loan itself : Because it involves paying the money directly towards the loan, a redraw facility allows you to reduce the total balance of your home loan, rather than just reducing how much interest you have to pay in the short-term. This may be better-suited for those who want to pay off their mortgage earlier, while still retaining a level of access to their extra repayments up until the loan is paid off and closed or refinanced.
How much could a borrower save by using an offset account or redraw facility?
Regardless of the strategy you decide is right for you, any extra money that you can pay onto your mortgage or keep in an offset account, could save you a significant amount in interest over the long term.
Feel free to use our offset calculator or simply call us 1300FCGNOW.
But remember, features such as an offset account or redraw facility can add a cost to your home loan in the form of additional fees or a higher interest rate. That's why it can be worth shopping around for a loan that offers a combination of a low rate and fees, plus additional features to help you get ahead.
This advice is general and has not considered your objectives, financial situation, or needs. It is not personal advice. Consider whether this advice is right for you, having regard to your own objectives, financial situation and needs. You may need financial advice from a suitably qualified adviser. Consider the product disclosure statement (PDS) before making any financial decision.
This web site and the articles are for information and in giving you product information Finance Circle Group is not making any suggestion or recommendation about a particular credit product or loan. If you decide to apply for a credit product or loan, you will deal with a broker such as Finance Circle Group who will provide further required information according to your needs and objectives.
Before you elect to terminate or modify existing lending arrangements, it is recommended that you consider all associated fees and application costs, as well as the timing and impact these changes could have on your wider financial arrangements and personal circumstances.
The examples provided in the article are not based on actual products or real consumer circumstances. The information in this article is of a general nature only, and does not take into consideration your objectives, financial situation or needs. It is not personal advice, and you should not rely on it, even if the example is similar to your own circumstances. You should make your own enquiries and calculations based on your own personal circumstances as well as finding out specific product costs, rates or features that may be relevant to you. You should consider seeking independent advice before making a purchase, credit, or investment decision.